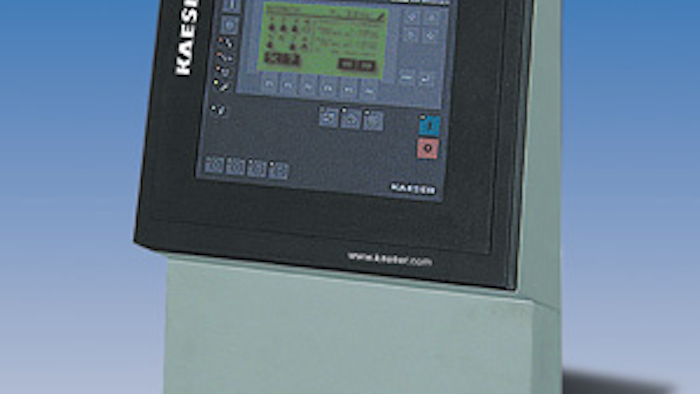 Kaeser Compressors' Sigma Air Manager (SAM) monitors, sequences and analyzes low pressure air or vacuum system performance. By incorporating an industrial PC with Internet technology, the SAM master controller alerts operators to service requirements and provides trending data for plant operational analysis. The basic software package displays real time operational status through an Internet browser, while the plus version stores data for reporting, system audits, control optimization and long-term trend analysis. SAM also:
Allows auto-dual control.
Balances service hours.
Prevents simultaneous motor starts.
Maintains tight pressure band control.
Can be adapted to almost any system.
Can manage up to 16 blowers, including differing brands.