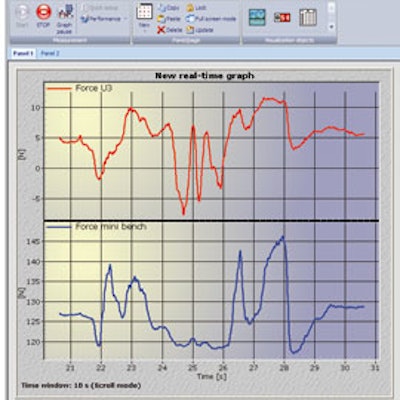 Using HBM's catman®AP data acquisition software, HBM amplifier systems can be can acquire, display and analyze the measured values without the need for any programming. Other improvements have been made for setting up a measurement, such as convenient display filters that help users keep track when there are large numbers of measurement channels. The new features include:
Cycle Counter mathematics function that makes it easy to count the periods in a periodic signal without connecting and parameterizing an additional hardware channel.
Support for new measurement technology hardware of the SoMat eDAQ series for mobile data acquisition.