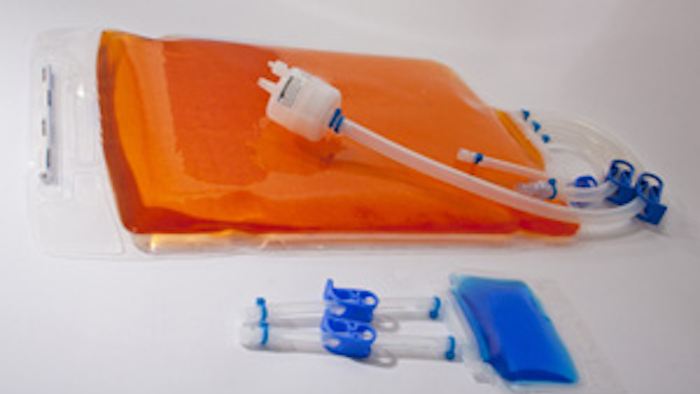 Meissner now offers end-ported TepoFlex® biocontainer standards in sizes of 50 mL, 250 mL, 500 mL, 1 L, 2 L, 5 L, 10 L, and 20 L. Configuration drawings of these biocontainer assemblies can be found online in the TepoFlex® Biocontainers Standards Guide. Made of Meissner's polyethylene-based TepoFlex® film, the end-ported biocontainers:
Have been optimized for single-use system requirements within the biopharmaceutical industry.
Offer the industry's highest combined gas and water vapor barrier properties to provide unsurpassed protection for product stored within it.
Are available with silicone or TPE tubing with a variety of connections, and can be specified with or without filter capsules.
Are available with STyLUX®, EverLUX™ PES and SteriLUX® PVDF membrane filter capsules.
Can be customized.
Are certified animal component free (AFC).
Are manufactured and packaged in an ISO Class 7 cleanroom.