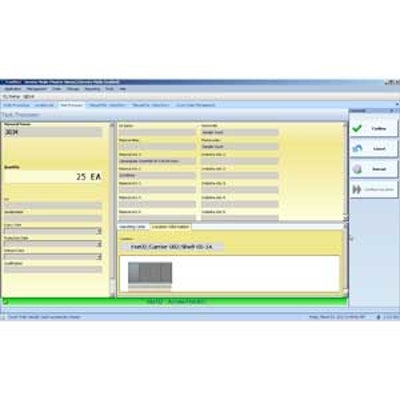 FastPic5 inventory management software from Kardex Remstar offers a cycle-counting feature to quickly and easily verify the physical inventory. According to the company, benefits include:
The software features a built-in cycle counting feature, allowing inventory to be counted and verified on demand.

Users have the ability to cycle count an individual part, a group of parts or an entire storage device.

Cycle count orders can be scheduled to automatically run on a pre-determined frequency.

Users can also specify the time of day the count will be run, minimizing interference with day-to-day activity.

The software can also be configured to perform a count when the material reaches a pre-determined level; insuring inaccurate inventory doesn't stop production.

Cycle counting is treated like an order and can be created within the FastPic5 software at the user's discretion.

The user can also initiate the cycle count through their host ERP system.

Once completed, cycle count transaction results can be exported to the host system to ensure inventory accuracy between FastPic5 and the host system.