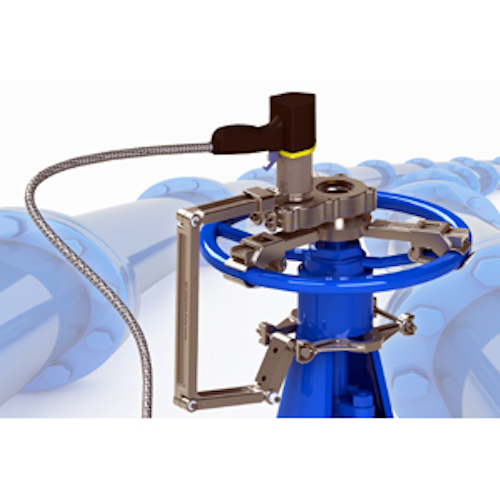 Smith Flow introduces its Easi-Drive portable valve actuator to securely and effectively operate valves in power plants, oil refineries, paper mills and chemical-processing facilities. The company says that this lightweight, portable and adaptable tool also grants:
The ability to efficiently operate multiple valves with one operator and a single tool, while reducing fatigue and injury risk.
Suitability for valves that require a high number of turns, or are otherwise difficult to operate because of high torque or location.
A reaction device to protect you from the kick normally associated with other torque tools.
A variable-output torque adjustment that is available from 350 to 8,500 foot pounds.
A continuous drive system — unlike an impact wrench, which can damage a valve.
The flexibility to be powered by air, electricity or battery.