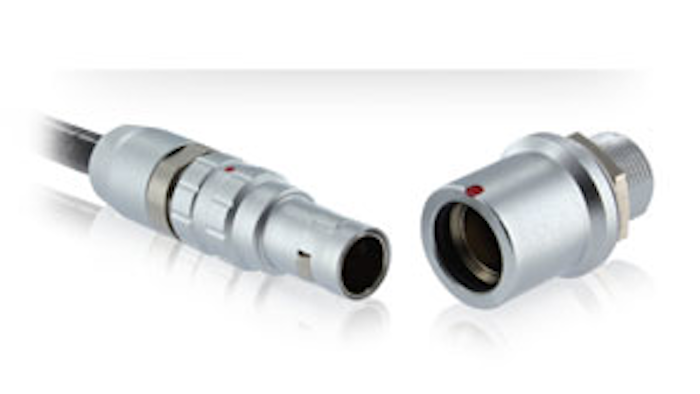 SOURIAU's JBX Push Pull Sealed IP68 connectors for waterproof applications are rugged, sealed connectors designed for high vibration and shock environments for both outdoor and indoor applications. According to the company, the connectors are:
Suitable for high reliability and high quality waterproof applications where quick connect and disconnect is required.

Durable, high-density and ideal for use in applications with limited space requirements.

Available in a size 0 shell with a variety of contact layouts from two to eight positions (for additional sizes consult the factory).

Customizable to provide cost effective custom cable assembly solutions to meet the most stringent application requirements.

Characterized by an attractive and compact design that enhances the overall appearance of the equipment and cable assemblies.