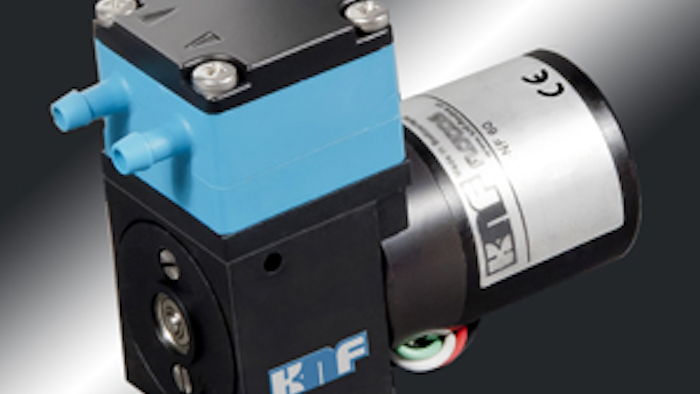 KNF Neuberger has unveiled its BL30 brushless DC motor as standard and readily available for integration into a wide range of liquid and gas diaphragm pumps. This small standard motor also grants:
High-torque characteristics, and speed and closed-loop control.
The flexibility to configure the motor with 2 wires (for power input) or 4 wires (for power input, tachometer output and speed control signal input).

 

Protection against reverse polarity, over-voltage and over-temperature.
An outer diameter of 32 mm to fit within standard compressor housings.

 

A long service life, plus quiet and cool operation with minimal pneumatic or electric noise.
A 12- or 24-V power supply.
An IP54 rating to protect reliably against dirt, dust, oil and/or splashing water arising from harsh application conditions.
Compatibility with standard KNF pump products, including NF30 (300 mL/minute) and NF60 (600 mL/minute) for liquid-handling applications, and NMP830 (3 LPM) and NMP850 (4.2 LPM) for handling gases.