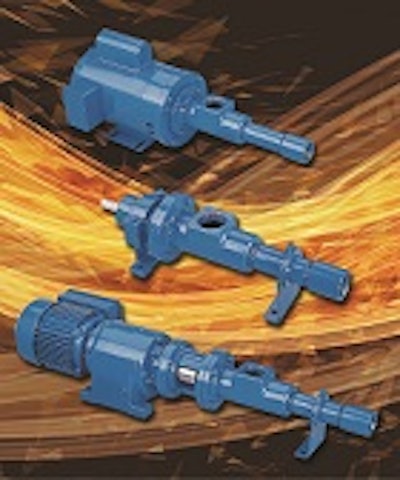 Moyno®'s metering pump is offered in three configurations bare shaft, close-coupled and motorized. Each pump delivers smooth, metered flow free from pulsations and variations to prevent material waste or mixture imbalance.
Bare Shaft Configuration – Provides precise, cost-effective metering for applications requiring a separate drive.
Close-Coupled Configuration – Offers a variety of drive options, from a 56C-Face or 140TC-Face motor, gearmotor drive to variable speed drives. This design permits the customer to add their own motor, gearmotor or variable speed drive.
Motorized Configuration – The most compact model available, accompanied with AC and DC variable speed drives for accurate control.
All models are capable of handling a wide variety of fluids including clean, viscous and abrasive or corrosive materials.
Used in chemical, pulp and paper, petrochemical, petroleum refining, food and wastewater treatment industries.