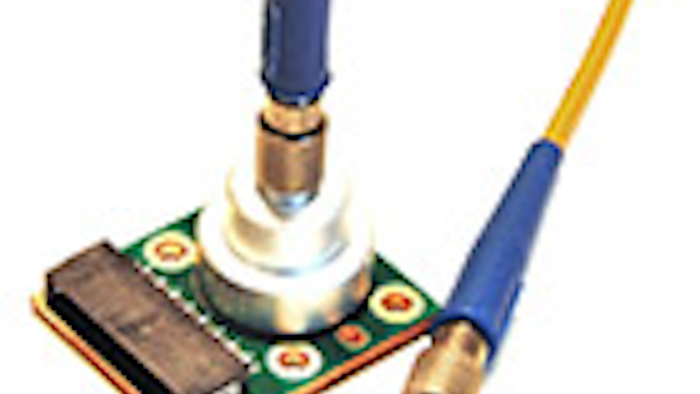 Innovations in Optics, Inc. introduces a new model into its product line of LumiBright™ FC fiber-coupled LED light engines. The
Model 2400B-510 is an OEM Light Engine that provides high luminous power for optical fiber and liquid lightguides. This model is designed for fiber and lightguide input apertures sized from 1.0 to 3.0 mm in diameter. The product features patented technologies that encompass non-imaging optics with LED chip-on-board (COB) metallic substrates to provide both optimum luminous efficacy as well as ideal thermal management. The 2400B-510 is ideally suited for OEM endoscope and microscope illuminator applications. It provides a nominal correlated color temperature of 4700K and can emit up to 600 lumens through its 3 mm diameter aperture with no UV or IR emissions.  
Innovations in Optics, Inc.