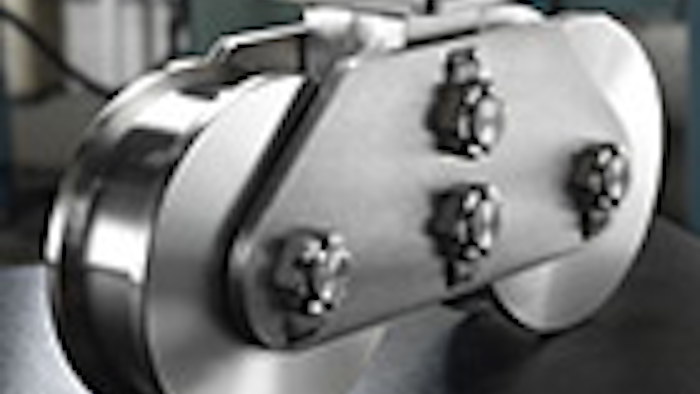 Hamilton Caster introduces a custom engineered all stainless inline caster for a clean room environment with a carrying
capacity of 15,500 lbs. The caster stands 10 1/8" tall and 21" long equipped with two 8 inch diameter by 2.2" inch wide double flanged track wheels. Four 40 millimeter double sealed precision stainless steel ball bearings are press fit into each wheel with 1-1/4 inch axles. All major components are made of high-grade 316L stainless steel for its corrosion and pitting resistance and reliable performance with continuous use. This caster was designed with inline wheels that support each other with a pivot point in the center of the caster, allowing the load to remain completely level. So when the front caster encounters irregularities in the floor, the back wheel keeps the load level.   
Hamilton Caster & Mfg. Co.