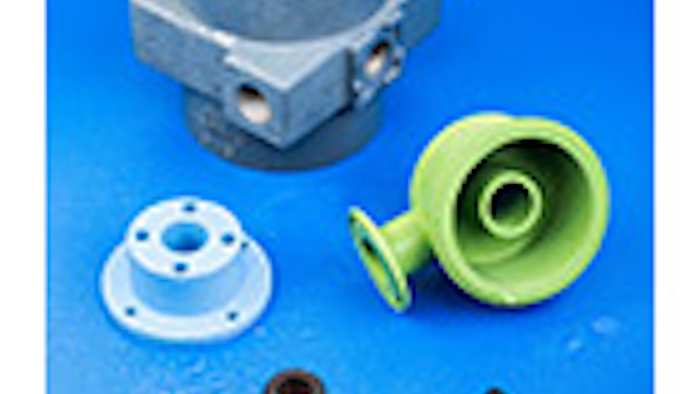 These high performance coatings from Applied Plastics are suitable for applications requiring resistance to steam, heat, chemicals and other corrosives in prototype through production quantities. The Teflon coatings can be electrostatically applied 0.0002" to

0.020" thick, depending upon the coating and substrate, to add steam, heat, chemical, and corrosion resistance to parts or selective portions. Standard formulations include Teflon®PTFE, FEP, PFA, ETFE, ECTFE, Halar®, Teflon® S, Kynar®, and Xylan® with custom formulations available. Providing a full range of performance characteristics, the coatings can operate continuously up to 550ºF, and can be used for intermittent service up to 600ºF with adequate ventilation. The only chemicals known to affect these coatings are molten alkali metals and highly reactive fluorinating agents. Since the finishes are both hydrophobic and oleophobic, cleanup is easy.
Applied Plastics Co., Inc.