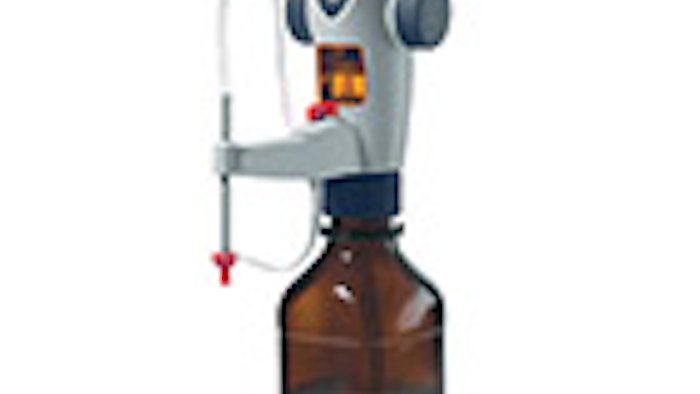 BrandTech introduces a new 10mL size of BRAND Titrette bottletop burette. This new size meets the tolerance limits for 10mL Class A glass burettes per ASTM and DIN EN ISO 285. The new model has all of the safety and convenience
features as the 25mL and 50mL members of the Titrette family, such as a low profile design, adjustable titrating tube, recirculation valve for priming and total disassembly for easy cleaning and servicing. Included amber windows help protect light sensitive titrants. An optional RS232 computer interface eliminates transcription error.   
BrandTech Scientific, Inc.