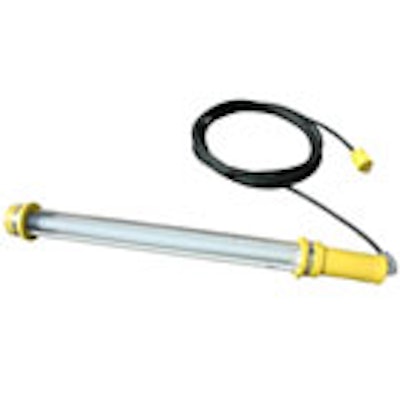 Larson Electronics offer the FTL-3-LED-50-HD 8 as an LED drop light that provides convenient and powerful illumination in a rugged and versatile design. According to the company, key features of the light include:
Improved durability, power and longevity of LED technology combined with a rugged aluminum housing.
Weather- and water-resistant construction, heavy duty aluminum housing, and a rubberized handle and end cap.
Ideal suitability for demanding work applications where durability and powerful output are needed.
The lamp assembly is fitted with one of the company's LEDT24-8-T8 series, allowing this light to produce 800 lumens of high-quality light output while also providing impact- and vibration-resistance.