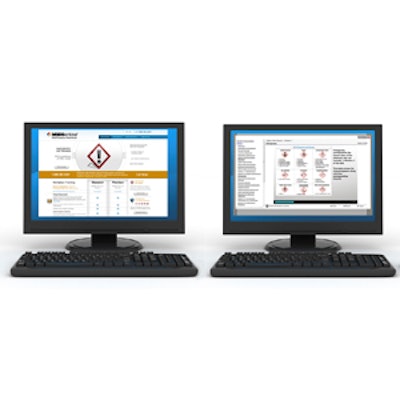 MSDSonline's online workplace training course entitled "Safety Data Sheets" is geared toward employees exposed to hazardous chemicals in the workplace. The company says that this course:
Explores in depth each of the 16 sections that make up OSHA's new styled safety data sheet (SDS) in the GHS format.

Features topics including:

 

Detailed Hazard Definitions for new Physical and Health Hazards, Interactive "SDS Lookup" Exercises, GHS Pictogram Mix & Match and Comprehensive Knowledge Challenges.
Is important because in May of 2012, OSHA enacted a major revision to its Hazard Communication Standard, based on guidance from the United Nations' Globally Harmonized System of Classification and Labeling of Chemicals.

www.msdsonline.com/workplace-training/course-library.aspx