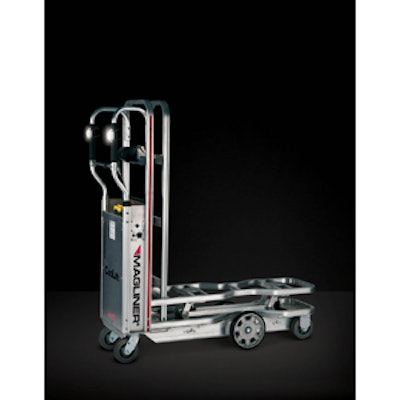 Magline Inc.'s Twistlit™ LED material handling light for two-wheel hand trucks is an easy-to-attach light that provides simple, safe illumination for delivery or operations workers in inclement weather, nighttime jobs, or darkly lit conditions. According to the company:
The Twistlit™ can be attached or detached at any point on a hand truck with dual 7-inch gear ties.

These UV-resistant ties will not be damaged by sun exposure and are constructed from weather-resistant materials to survive rain, snow and other adverse conditions.

Since it can be placed at any point on a hand truck, operators have the added flexibility of being able to aim illumination wherever it is most needed, whether that is at eye level or along a walkway.

Additionally, operators can set the light in either glow or flash mode, depending on their needs.

The light comes with two easily replaceable CR 2016 3v lithium batteries and has a battery life of 20 hours in glow mode and 25 hours in flash mode.

It measures 2.5 by 1 by 7 inches and weighs only 1 ounce.

It comes standard with a 1-year warranty from the date of purchase.