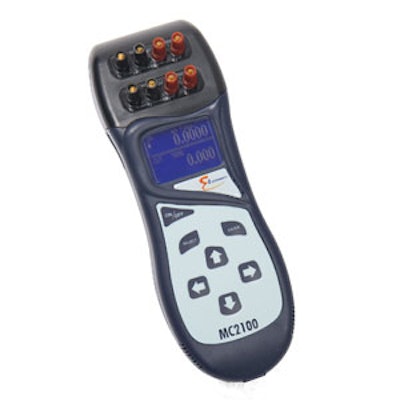 E Instruments Intl.'s new MC2100 is a portable, rugged and easy-to-use Multifunction Calibrator ideal for users' calibration needs in the field and laboratory. The company says that the calibrator offers:
A highly accurate design with two simultaneously displayed channels, independent and isolated from each other.

It is available with a vast range of external pressure sensors.

Highest accuracy in class: up to 0.015 percent of reading.

24V transmitter loop supply (input and output).

Optional external pressure modules.

High-quality connectors for standard or bare cable connections.

Easy-to-use keyboard with only six keys.

Rechargeable battery.

Large backlit graphical display.

Traceable calibration certificate (included).