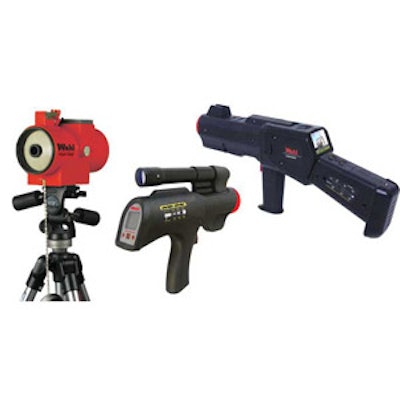 Wahl Instruments Inc. has added seven new models to its wide range of industrial temperature measurement units — high-temperature and long-range handheld infrared thermometers. According to the company, offerings include:
Four new high-temperature handheld infrared models: the DHS1600R and DHS2000R, two-color infrared designs; the DHS1600R that measures temperatures between 1472 and 2912°F; and the DHS2000R that measures between 2012 and 3632°F.

The long-range infrared line features: the HSA1500 tripod-mount model with highest distance to spot ratio on the market (1500:1); the 500:1 rifle style HSA500 that scans for hot spots and takes images containing temperature information and date-time stamps to an SD card; and the HSA300 handheld infrared model that features a telescopic sight for precise aiming to measure temperatures accurately up to 50 feet away.