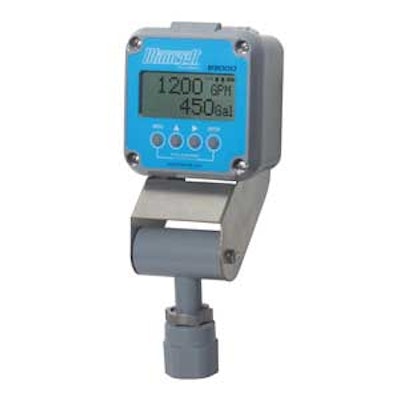 Badger Meter now offers the Blancett B3000 turbine flow monitor as a new metering solution (due to a recent update from the B2800) that provides a flexible, durable and easy-to-use platform suited for even the most demanding environments. The company, moreover, believes that the Blancett B3000 boasts:
Advanced connectivity options, so the meters can easily be connected to networks for remote monitoring and process automation capabilities.
2 programmable status alarms, as well as robust alarm parameters for faster warnings when something changes in the process or pipeline.
Smart power switching between external loop power and the internal lithium battery.
Easy programmability and a suite of flow measurement functions.
A UV-resistant, NEMA 4X-rated enclosure with direct, panel, pipe, DIN-rail or swivel mounts.
Several enclosure options for both liquid and gas applications, from intrinsically safe and explosion- (flame-) proof ratings to a solar-powered model.
An updated display and enhanced totalization options for more flow information, including rate and total displays viewable at the same time, in addition to standard, batch and grand totals.
Communications options for Modbus RTU in the B30A and B30Z models.