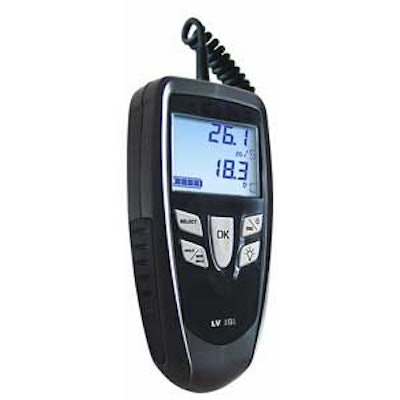 E Instruments recently launched its LV110 vane thermo-anemometer with a 128- by 128-pixel, ice-blue backlit LCD display that is easy to read in either light or dark environments. The rugged and easy-to-use LV110 also delivers:
Air velocities from 0 to 8,000 FPM.

A 0.01 resolution.

Temperatures from -4° to 176°F.

FPM

and meters/second unit selection.
Maximum, minimum and hold functionality.
An adjustable shutoff.
A shock-proof housing.
Dimesions of only 5 by 2.5 by 1.25 inches.

A 4-inch (100-mm) fixed probe.

Suitability for any laboratory, clean room, air balancing and many more applications.

A 9-V battery.