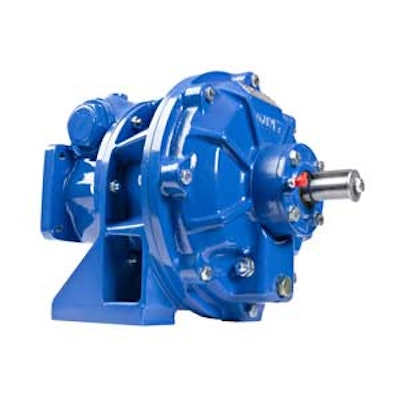 Mouvex® has developed its CC20 eccentric-disc truck pump as a vehicle-mounted solution for loading and unloading trucks and transports, as well as a ground-based pumping unit. Moreover, the company says that the CC20 incorporates:
A stationary cylinder and disc that is mounted to an eccentric shaft, which when is rotated, the forms chambers within the cylinder, which increase at the suction port and decrease at the discharge port.

A

discharge pressure that exerts itself against the eccentric disc, preventing it from slipping during operation.
Cast-iron construction with built-in relief valves to protect the pump from overpressure situations.
Flow rates up to 88 GPM with pump speeds up to 500 RPM.
Self-priming and line-stripping capabilities.
A compact profile, providing reduced weight and easy installation.
Suitability for waste or used oils, and related products, especially for the used-oil truck and transport market.
Optional drain plugs, a direct drive through PTO drive shaft or hydraulic motor drive.