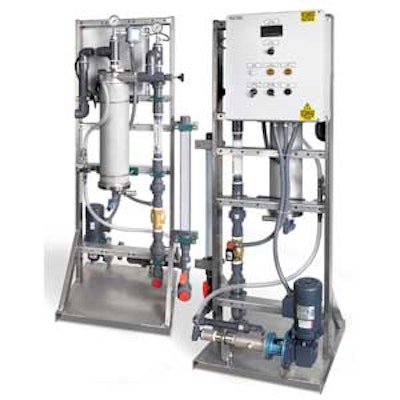 Fluid Dynamics™ has unveiled the dynaBLEND™ liquid polymer dilution/feed system to ease the task of blending liquid polymers for wastewater processes because it has been designed to effectively activate all types of liquid polymers. Other features include:
A reliable non-mechanical mixing chamber.
An injection check valve designed with easy disassembly and inspection in mind, which eliminates many of the maintenance concerns that affect other systems.
Suitability for the water and wastewater industries.
WEFTEC Booth #5649