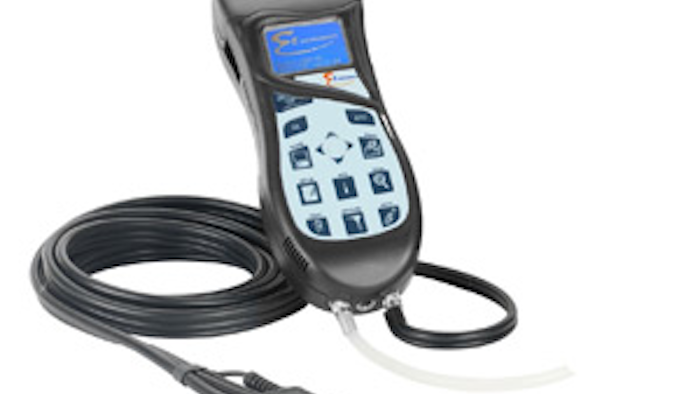 The E1100 hand-held combustion gas analyzer from E Instruments comes equipped with pre-calibrated and field-replaceable sensors to ease diagnostics and replacements, thereby reducing downtime. According to the company, other features include:
Stack gas and ambient air temperature measurements, in addition to draft and differential pressure measurements.

Efficiency, excess air, and CO2 percentage calculated values.
O2 (0 to 25 percent) and CO (0 to 8,000 PPM) sensors.
A 12-inch probe with a 10-foot dual hose, not to mention

unbreakable metal probe connectors and

optional hose extensions.

An internal memory (up to 900 tests) to save data.

A software package with USB and Bluetooth communications.

A built-in non-thermal printer.

A rechargeable battery and AC charger.

A rugged design.

A vinyl carrying case with a shoulder strap.

Suitability for boiler, burner, engine, turbine, furnace and other combustion applications.