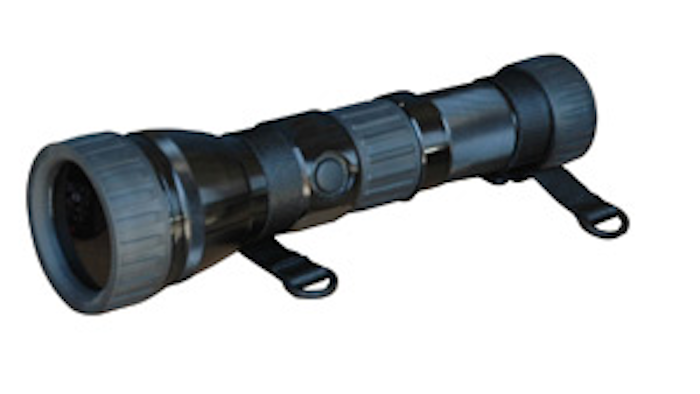 Larson Electronics' LXFlashlights.com recently released the EPL-UV-20W-G2 explosion-proof-approved ultraviolet flashlight with a high-output ultraviolet HID bulb for use in hazardous locations that require protection against fire and explosion. The company further believes that the flashlight grants:
A high-intensity discharge bulb that has been designed to produce output in the UV range, providing a more efficient and powerful ultraviolet beam than with a UV filter alone.
Up to 200 feet of beam throw, surpassing the projection of standard UV flashlights.
A 365-Nm UV cutoff lens that further tightens UV output, as well as a clear lens to use the light as a traditional flashlight.
An aerospace-grade aluminum body for durability, a rugged internal ballast, a tough anodized finish, and rubber lens and end caps for protection against damage from dropping and accidental impacts.
A removable, rechargeable 2,600-mAh lithium-ion battery pack that unscrews from the light body for recharging and easy replacement.
The ability to power the unit for 90 minutes on a single charge.
A hard carrying case, separate battery charging stand and a DC vehicle charger for mobile use.
A Class 1, Div. 1, Groups, A, B, C and D rating for hazardous location, in addition to an IP68 rating for being waterproof up to 3 meters.
Ideal suitability for areas where water and flammable materials may be encountered.
www.lxflashlights.com/c-581-explosion-proof-hid-flashlights.aspx