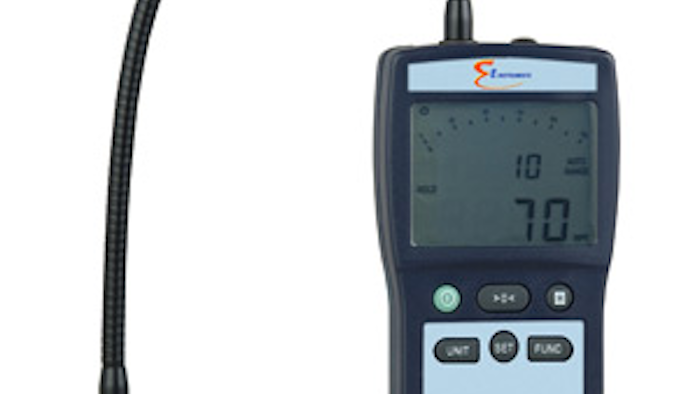 E Instruments has equipped its 7899 gas sniffer leak detection tool with:
A highly sensitive tip to pinpoint small leaks of any combustible gases and hydrocarbons from piping and/or appliances.

Compatibility with natural gas, methane, propane, butane, liquefied petroleum gas, etc.

An

11-inch fully flexible probe for hard-to-reach places.

A range from

0 to 10,000 PPM.

Auto zero-drift adjustment, as well as a hold function.
A large visual LCD and bar graph display, in addition to an

audio alarm.

Readings in PPM, percent volume and percent

lower explosive limit

.

Quick response times.

A portable, rugged, hand-held and easy-to-use design.

Suitability for any HVAC professional.