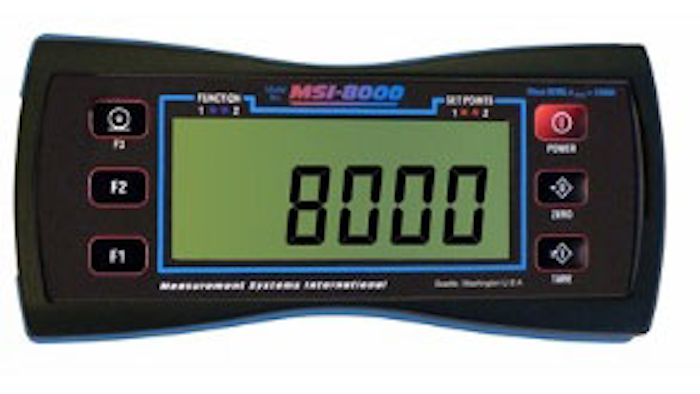 Measurement Systems Intl.'s (MSI's) MSI-8000 is a full-featured remote control and display for operating the Dyna-Link 2 dynamometer at safe and convenient distances. The company says that the MSI-8000 offers:
An ergonomic keypad and bold 5-digit LCD display.

A rechargeable battery that allows up to 24 hours of continuous, proven RF communication at distances up to 100 feet.

The remote control syncs wirelessly with the latest generation of Dyna-Link 2, the MSI-7300, with future connectivity plans for other MSI crane scale products, including the MSI-3460 and MSI-4260 models.

A heavy-duty, IP65 shock-resistant housing.

A standard RS-232 port that allows for advanced traceability and reporting.