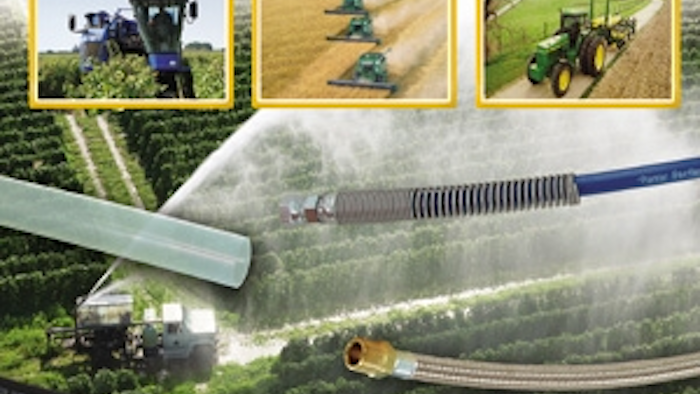 Parker Hannifin's Parflex Division manufactures hoses specifically for harsh environments where agriculture farm equipment is used.  According to the company, these hoses are:
Designed to withstand extreme temperatures without cracking or swelling.

 

Lightweight, high-impulse and feature low volumetric expansion.

 

Characterized by a core tube that is extremely clean and provides excellent fluid/chemical compatibility as well as high tensile strength.

 

Able to be bonded together, saving you money by replacing a single-line rubber hose with a pre-made assembly.

 

Characterized by layers that are thermally attached during the manufacturing process, creating a hose and jacket that are seamless.

 

Offered for agricultural equipment as the HFS, HFS2, D6, R6, 590, 593, 53DM/538DM, 55LT, HLB, 83FR and 520.

 

Available in sizes from 1/8 inch

 

I.D. up to 2 inches I.D. depending on style.