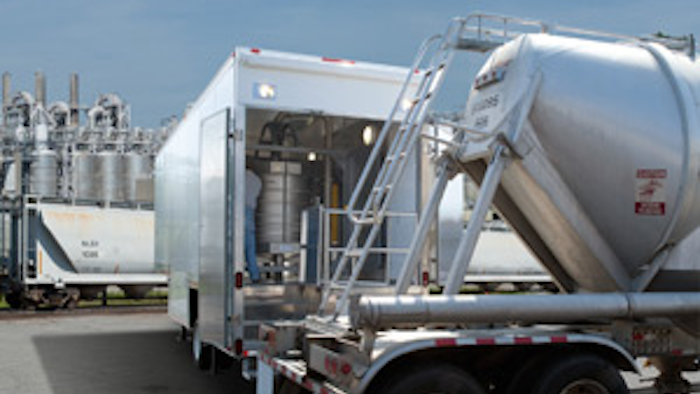 Great Western introduces its sanitary in-line sifter, which is installed in a fully portable and self-contained trailer, for processing and quality assurance applications. Moreover, the company thinks that the Mobile Quality Assurance sifter grants:
In-line sifting on product delivery or receipt, sifting at a trans-loading location, silo evacuation or load-out, and emergency situations.  
Screens mechanically stretched and bonded to the screen trays, which can be re-screened indefinitely. 
Stainless steel screen trays containing all of the interior-serviceable components, such as a gasket, screens and cleaners.
Simply designed intermediate stainless steel sieve rings to eliminate much of the internal structure, resulting in a lightweight, clean and unobstructed interior of the sieve frame, which is easily cleaned. 
Hinged guards to provide full access to the sifter and drives for inspection and maintenance.
A touch-screen PLC workstation; smooth aluminum interior panels; aluminum diamond-plate decking; hydraulic-leveling legs and controls, generator and compressor, all in the self-contained trailer.
Shore power provisions.
Suitability for rail or product delivery truck loading and unloading.