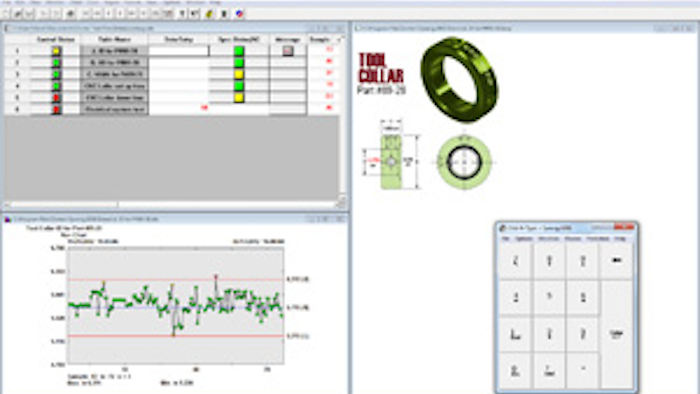 Zontec Inc., developer of Statistical Process Control (SPC) software solutions, now offers an updated version of Synergy 1000™. The company says that this new version offers:
A "Send to Email" command for all reports and charts.

Capability to add Input ID(s) and/or Note(s) from the control chart.

Automatic scaling of Y-axis on run charts based on specification limits or data values.

Direct importing of .txt or .csv files in Data Tables.

Box and Whisker chart generated for each observation within a Data Table.

On-screen numeric key pad option for data input.