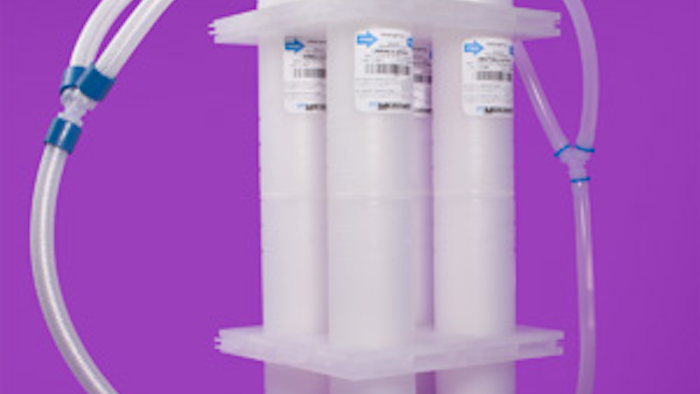 Meissner Filtration Products Inc.'s UltraSnap™ filter assembly conveniently secures multiple pre and final filters into a single-use filtration system for plug-and-play use. According to the company, this configurable system is:
Optimized for clarification through sterile filtration applications and effectively makes the scale of single-use filters unlimited.

Designed with the flexibility to incorporate UltraCap® H.D. filter capsules from 10 inches through 50

inches.

Able to accommodate processing requirements for flow capacity, throughput volume and retention

efficiencies.

Delivered as a pre-assembled unit, ready for immediate use.

Able to be ordered pre-sterilized for added convenience.

Customizable — support stands and carts can be designed to integrate the UltraSnap™ filter assembly into the end-user's unit operations.

Able to eliminate the time and expense associated with change-out of filters from stainless steel housings and the associated cleaning and reassembly of the filter/housing unit(s).