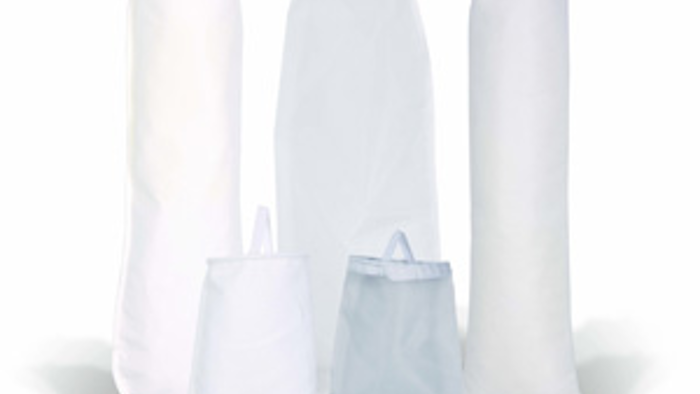 Hayward Flow Control's expanded filter bag product line now includes bag sizes 1 (16 inches) and 2 (32 inches), with material options in polypropylene, polyester and nylon. According to the company, key features include:
The new selection includes needle felt and monofilament mesh in sewn or welded construction.

Available with PP Rings or PP Flanges, the bags are available from 1 to 800 micron rating for diversified separation in liquid systems or to protect any process application.

All bag materials are silicon-free.

Single length 7 inches by 16 inches; double length 7 inches by 32 inches.

Sewn bags have sewn-in cloth handles.

Maximum flow rate of 90 GPM for Size 1 bags and 180 GPM for Size 2 bags.

Bags are available in quantities of 50 units per carton.
hflow@haywardnet.com  

www.haywardflowcontrol.com