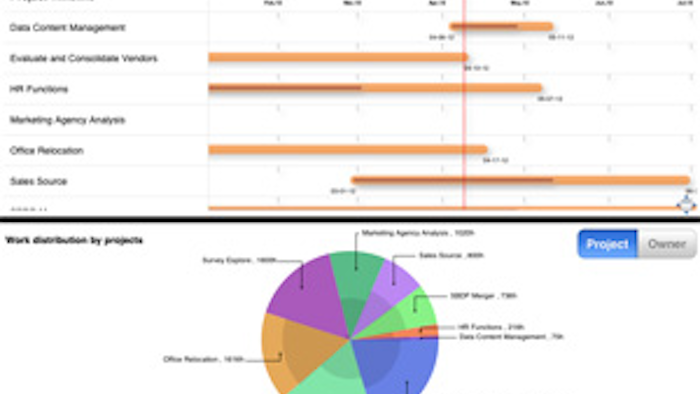 Atidan LLC offers an updated version of ProjectExplore™ for iPad, a mobile application for project managers to work with Microsoft Project Server 2010. According to the company, the updated version:
Provides a flexible project management solution with the ability to view an enterprise dashboard of projects and resources, detailed individual project plans, resource and project allocations and work distributions.

Delivers improvements to the Project Details interface including a new Gantt chart view, highlights for tasks that are in the critical path, and the ability to see over-allocated tasks.

Offers a Resource Center that now highlights resource unavailability and weekends.

Does not require any Microsoft Project server plugins or modifications.

Requires Windows Authentication to the Microsoft Project Server from the user's Apple iPad.