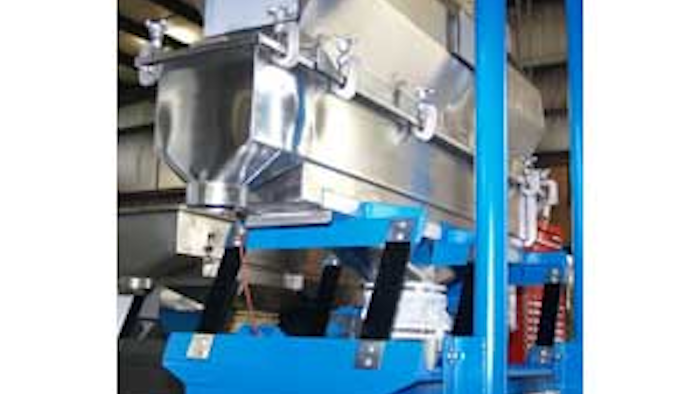 The Witte Co. has unveiled a new dust recovery hood for vibrating fluid bed dryers and coolers, featuring:
A proprietary design that allows on-spec particles entrained in the airstream to be captured and gently returned into the process for recovery as finished product.
The capability to cut the volume of product lost as waste, boost the ratio of finished product at discharge per unit of input and support dust control efforts, while reducing the size of the unit to achieve the desired temperature and moisture content.
The collection of undersized fine particles entrained in the airstream that need not be recovered for recycling.
Construction from stainless steel for food product contact or carbon steel as appropriate based on the product requirements.
An expanding, tapered profile that reduces airflow velocity as the process air rises.
Suitability for drying foods, chemicals, pharmaceuticals, aggregates, plastics, wood products and other valuable products in which unnecessary waste is to be avoided.
Accommodations for the company's entire line of vibrating fluid bed dryers and coolers, and the flexibility to be retrofitted on Witte fluidized bed dryers and coolers in the field.