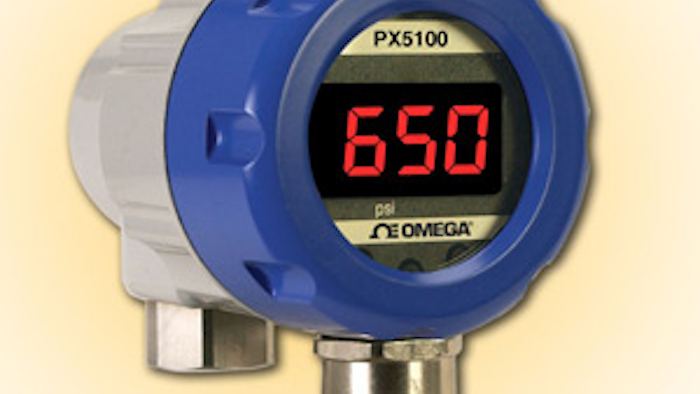 According to OMEGA Engineering, its PX5100 Series rangeable industrial pressure transmitters come with:
The capacity to monitor a wide variety of wet or dry media.

A backlit display that rotates in 90-degree increments to fit the intended location for easy reading.

Rugged, field-proven thin-film sensor technology.

Quick ranging with internal push-buttons.

All stainless steel wetted parts.

High life cycles.

A program lock function.

A compact design.

CE compliance.

Suitability for pump control, hydraulic control systems, compressor control, process automation, and water and tank level applications.