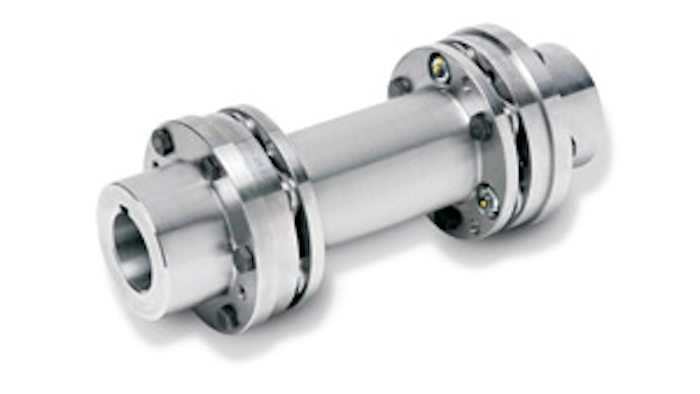 Baldor Electric introduces the new Dodge disc coupling as an ideal solution for pumping applications in the oil and gas industry. According to the company, the coupling is further characterized by:
Improved reliability by using a new generation of disc geometry that minimizes disc stress during operation, and optimizes misalignment capabilities and torque ratings.
Increased productivity as a result of reducing maintenance requirements.
No relative movement between mating surfaces, so there is no need for grease during operation.
A large hub option that increases the max bore capability in applications in which the coupling size is driven by the shaft diameter instead of the torque requirement.
A maintenance-free, long-life, high-torque, precision-balanced design.
Compliance with the American Petroleum Institute (API) 610 specification.