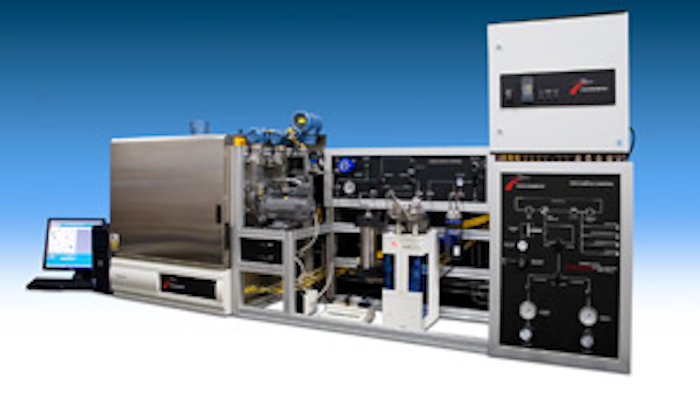 Chandler Engineering® specifically developed the Model 8500 pressurized foam rheometer to measure the rheological properties of foamed systems under extended pressure and temperature conditions. The company believes that its Model 8500 additionally grants:
A fully automated closed-loop system, including both hardware and software, for the study of foam rheology over a wide range of foam qualities, shear rates and shear stresses.

A calibrated volume in calculating foam quality.

 

Software that allows the operator to automate the system using schedules that define shear rates, sample test temperatures and test segment durations.

 

A pulse-free positive-displacement Quizix™ precision metering pump for injection of the base fluid and volume determination.

Differential pressure transducers to cover a wide range of shear stress measurements.

 

The measurement of flow and shear rates using a Coriolis mass flowmeter.

 

An integrated high-pressure view window for visual determination of foam quality, stability and bubble distribution.

 

Containment of the shear loop, mass flowmeter, positive-displacement pump, foam generator and view window within a convection oven, providing uniform temperature control of these components.

An optional camera and image acquisition system for video capture and image analysis of the foam through the view window.