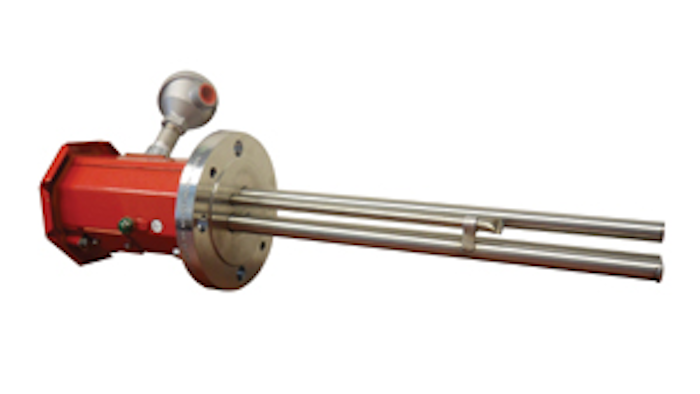 Chromalox presents its small tank flange heater to permit heating elements to be changed without draining the tank. According to the company, these heaters are additionally highlighted by:
Replaceable elements that can be easily changed by 1 person without special tooling.
Compatibility with water, and water/glycol or acidic mixtures as well as fire water storage and freeze protection.
Selection from varying watt densities, which allow it to meet a range of needs — from viscous fluids, such as asphalt or Bunker C oil, to free-flowing oils, such as hydraulic fluids or lube oil.
A type J thermocouple for over-temperature sensing on the pipe wall. 
Availability in a variety of standard designs, which can be matched with a corresponding control panel to ensure seamless operation, for the most common applications. 
Suitability for smaller, critical-system storage units that need to remain filled for continuous operation and storage, as well as for the oil and gas exploration, power generation and chemical industries.
Compliance with API-614 standards, plus a CSA certification.