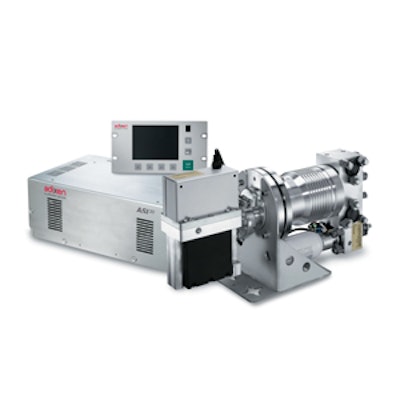 Pfeiffer Vacuum recently unveiled its Adixen ASI 30 modular helium leak detector with 3G technology for enhanced reliability and repeatability with minimal maintenance requirements. According to the company, the fully integratable ASI 30 also delivers:
A simple 2-cable connection to simplify setup.
A modular design and small footprint for minimal spaces.
A selectable I/O that meets or mimics any installation requirement.
Control via a detachable full-color touch-screen display, or by PC or PLC.
Interface options that include RS-232, Ethernet, Profibus or USB.
Suitability for a range of industrial applications.