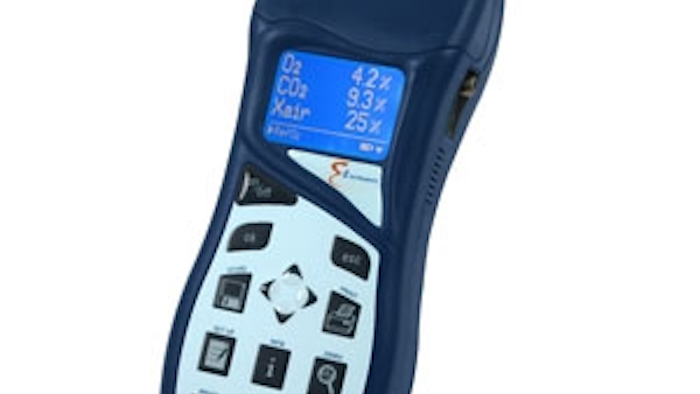 E Instruments has updated its BTU1100-HE portable combustion analyzer high-efficiency kit to meet the growing needs of mechanical contractors, plumbers, boiler technicians, and those who monitor and install condensing and high-efficiency systems. Moreover, according to the company, this all-in-1 high-efficiency kit includes:
Accommodations for all 90 percent efficiency systems and up.

 

10 standard fuels and oils.
Analysis of O2, CO, CO2.
A built-in manometer, a built-in CO leak detector for safety, as well as a built-in ambient and flue gas thermometer.

An incoming air smart probe.

Field-replaceable sensors.

A built-in non-thermal printer.

Unbreakable metal connections.

A robust boiler-room design.

A rechargeable battery and AC charger.

A 9-foot dual hose and a 12-inch probe for simultaneous gas and draft.
A calibration certificate for proof of accuracy.
A vinyl carrying case.