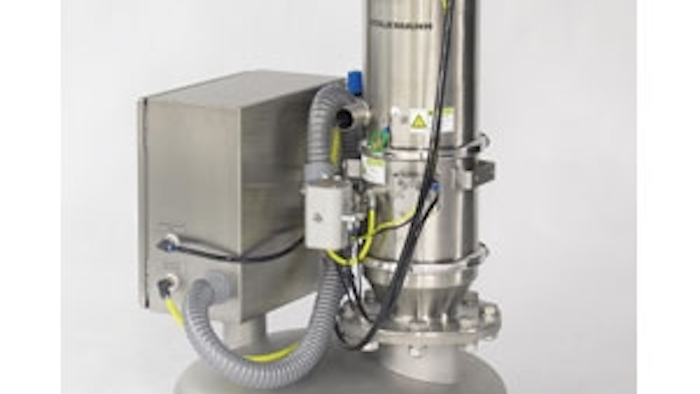 Volkmann recently unveiled its ATEX-approved INEX vacuum conveying system to transfer dry or wet powder and granules in potentially hazardous conditions. The company says that its INEX also boasts:
Effective and reliable transport due to a multiple-stage Venturi Multijector® vacuum pump, which allows dense-phase transportation under vacuum without segregation, damage or abrasion.
A patent-pending nitrogen purging function that reduces oxygen content within the unloaded batch to below 7 percent (or lower when required), maintaining the material's inert safety, while providing dust-free transport.
A closed station that can be flushed from within by sucking in the washing liquid or through wash/clean-in-place processes.

 

Reactor loaders featuring complete pneumatic transfer and no electric components.
INEX functionality available for both standard lightweight and pressure-rated systems.
Suitability for dust-explosion zones (with material MIE > 3 mJ).
Stationary or mobile models, depending on the application.
PTFE/EFTE coatings available for improved chemical resistance.