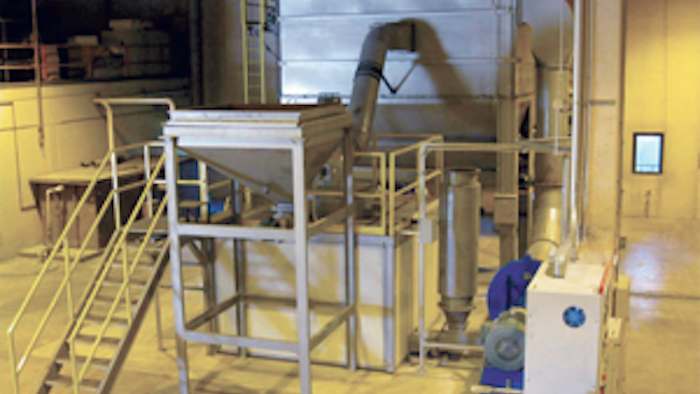 Alstom introduces its Raymond® ultra-fine mill as capable of outputting materials 5 times finer than existing mill systems, and consuming up to 50 percent less energy than competing mill technologies. The company believes that this air-swept vertical ring mill additionally provides:
A shaft that rotates convex rolls inside concave grinding rings to reduce materials to high degrees of fineness in a multi-stage process.

The production of fine powders used in fillers, coatings and pigments.

The capacity to deliver products as fine as 50 percent passing 2 microns, or as coarse as 50 percent passing 10 microns.

Air flowing within the mill, which carries ground material through the classification process to achieve the desired fineness.

Versatile grinding elements that can be adapted to meet product size specifications.

Highly accurate fineness separation, as well as a low classifier speed.

The inclusion of an independent mill speed reducer and noise reduction technology, in addition to the product collector and system control modules.

A compact design.