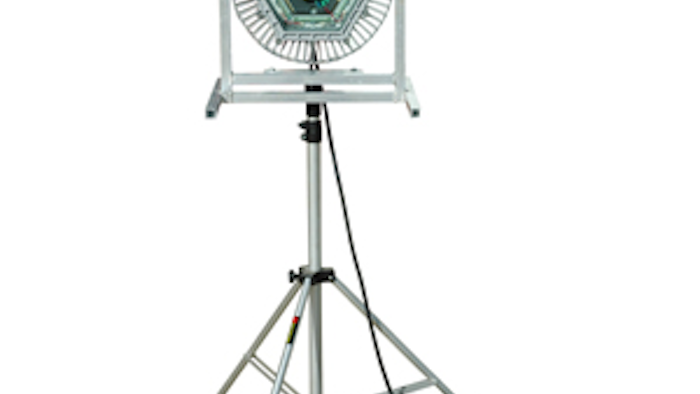 Larson Electronics' Magnalight.com now offers the EPL-BS-161M-TP1-100 tripod-mounted LED light tower with a removable pedestal-style lamp assembly. According to the company, this versatile LED light tower provides:
High-power illumination in a versatile tripod tower design that allows operators to use the unit as a work area light tower or portable pedestal-mounted lamp.

10,000 lumens and coverage for 8,000 square feet of workspace.

Easy deployment and a lightweight design.

Ideal suitability for large work areas, but portable enough for smaller confined spaces.

An adjustable 16-inch LED light head mounted atop a collapsible aluminum tower.

The tower and light head are adjustable from 3 to 8 feet in height and constructed of non-sparking aluminum.

The lamp is multi-voltage capable and can be operated with voltages ranging from 120 to 277 volts without the need for added transformers or hardware.

100 feet of explosion-proof cord and 25 peel-off Mylar lamp covers are included.

A T5 temperature rating and Class 1 Division 1-2 and Class 2 Division 1-2 approvals.
sales@magnalight.com

www.magnalight.com