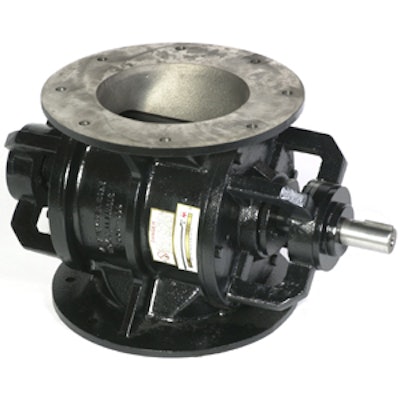 If you handle grain, plastic, wood, metal or other fine organic dusts in your facility, you may be required to comply with certain National Fire Protection Association (NFPA) standards. Wm. W. Meyer and Sons provides equipment into all of the industries affected and in consideration of established standards by NFPA as recommended by the OSHA Combustible Dust National Emphasis Program. According to the company, they additionally provide:
An NFPA-specific application data sheet, which enables the company to design and supply a rotary valve documented to comply with the NFPA standard that you need for your system, after you answer a few simple questions.
The ability to look at the specifics of each application to determine the proper equipment, size and features for every application based on the intended use of that equipment.
The flexibility to handle explosion venting (NFPA 68) or a suppression system (NFPA 69), or a rotary valve designed to isolate a deflagration (NFPA 69) or contain an explosion (NFPA 654/NFPA 8503-COAL).