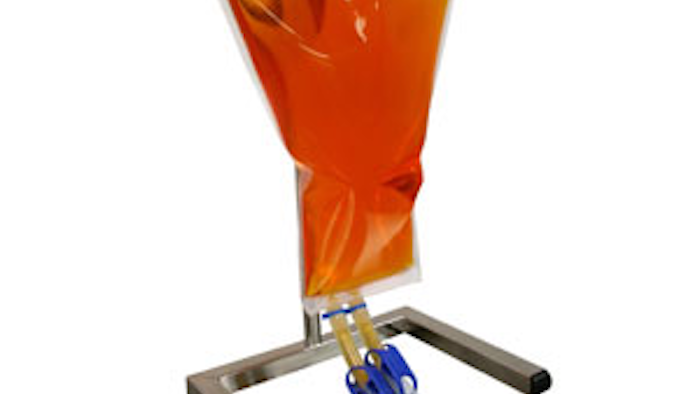 Meissner now offers a stainless steel FlexCessory™ stand to secure and support FlexFill™ single-use fluid transfer assemblies during use. According to the company, these stands not only add an unprecedented level of user convenience, but also boast:
The power to conveniently transfer sterile bottled liquids to FlexFill™ for enhanced flexibility and security when adding fluids to either single or multi-use bioreactors.
The ability to provide the luxury of 1-handed aseptic liquid transfers.
The capacity to store excess fluid in the FlexFill™ biocontainer on the FlexCessory™ stand for future dispensing.
Seamless interfacing with FlexFill™ biocontainer assemblies, from 500 mL to 6 L, inside of a laminar flow hood.
A fully adjustable, compact design.