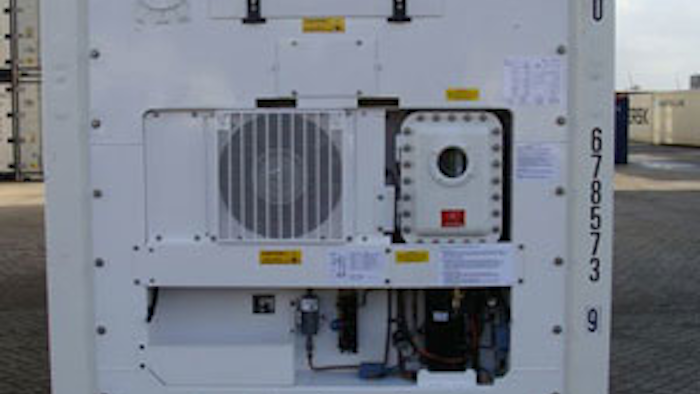 Klinge Corp. now offers an offshore refrigeration unit, Model PFR-571 ZII-II, which complies with the guidelines included in ATEX Directive 94/9/EC level of Ex II 3 G, Group IIA for equipment used in potentially explosive atmospheres. According to the company, the containers are characterized by:
Group II, Category 3 categorization, meaning

equipment is intended for use in areas in which explosive atmospheres caused by gases, vapors, mists or air/dust mixtures are unlikely to occur or, if they do occur, are likely to do so only infrequently and for a short period only. 

Adding to the safety of the ATEX Directive compliant refrigeration unit is the EN12079 and DNV 2.7.1 certified offshore container to which the PFR-571 ZII-II refrigeration unit is mounted.

The combination of the ATEX compliant PFR-571 ZII-II and EN12079 and DNV 2.7.1 certified containers makes their offshore refrigerated container the ideal solution for the global offshore oil and gas industry.
sales@klingecorp.com
      
www.klingecorp.com