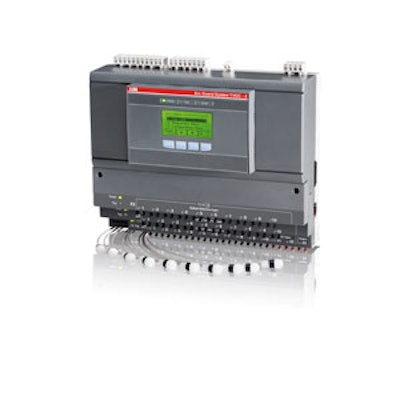 The ABB Low Voltage Products division has released TVOC-2, a new generation of its proprietary Arc Guard System™ that has been protecting electrical equipment from dangerous electrical arc flashes for over 35 years. According to the company, features include:
An arc flash can be detected in less than one millisecond, and depending on the disconnecting device, it will typically disconnect the power to the switchgear within 30 to 50 milliseconds.

Pre-calibrated optical sensors and fiber optic point sensors.

Hardware based self-monitoring system for critical functions; the software is used only for supervision and information processing.

Wide-ranging input voltage ratings (100 to 240 V AC and 100 to 250 V DC).

Selective tripping of only the affected circuit breaker, not all breakers within a system.

The HMI can be mounted on the TVOC-2 or panel door.

Standard system has 10 sensor inputs, expandable to 30.

The system can be configured according to specification.

User-friendly start-up menu, easy to install.

Mounting options on DIN-Rail or directly on a panel wall.

Easy to expand as the switchgear grows.
[email protected]

www.abb.us/lowvoltage