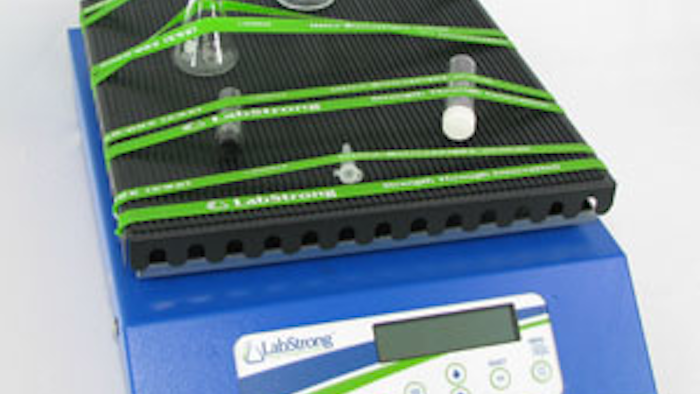 LabStrong has developed the EZ-Strap platform assembly as an accessory to attach to its Helix™ orbital shaker for applications that are not well-served by traditional clamping systems or methods. The EZ-Strap also grants:
The flexibility to accept a variety of vessel sizes and shapes.

Accommodations for test tubes, conical tubes, and even small beakers and flasks.
Several anchor points that allow for multiple vessel configurations.
The capability to easily secure the flexible EZ-Straps to the anchors for quick setup and reconfiguration.
Quick and easy attachment to the Helix 250 shaker.
The inclusion of 4 EZ-Straps, 1 EZ-Strap platform and 1 non-slip mat.