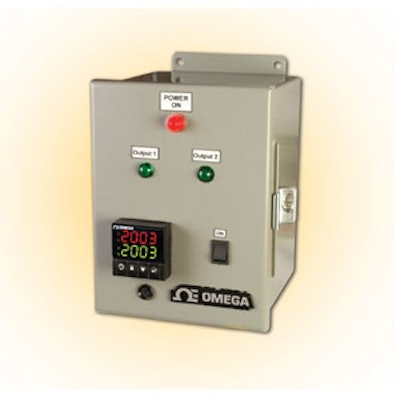 OMEGA Engineering introduces its CNI-CB120SB self-contained temperature control panel with a complete control system design, eliminating the need to select, collect and assemble separate components. Other features include:
Ready-to-install preconfigured panels, requiring only supply power, load and sensor hookup.

An OMEGA® iSeries microprocessor-based controller with on/off, PID and ramp/soak capabilities.

A tri-color display.

A thermocouple input jack and M12 female connection for RTD or process inputs.

Compact packaging, which makes them portable and easy to mount — even in limited spaces.

Ideal suitability for the chemical and food industries in which temperature and process control is necessary.