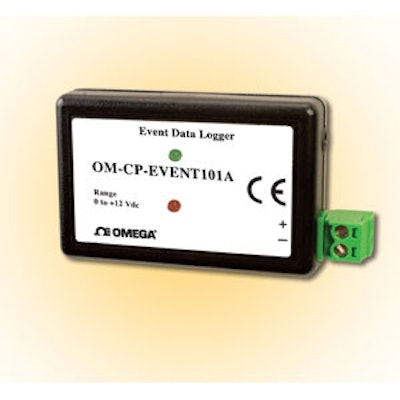 OMEGA Engineering introduces its low-cost OM-CP-EVENT101A event data loggers with:
The ability to interface to tipping bucket rain gauges and other devices with TTL pulse or contact closure output.

A 4-Hz reading rate.

A 406,323-reading storage capacity.

Ultra-high-speed download capability.

A multiple start/stop function.

A 10-year battery.

Ideal suitability for chemical, water and semiconductor industries.

Optional memory wrap, battery life indicator and password protection.