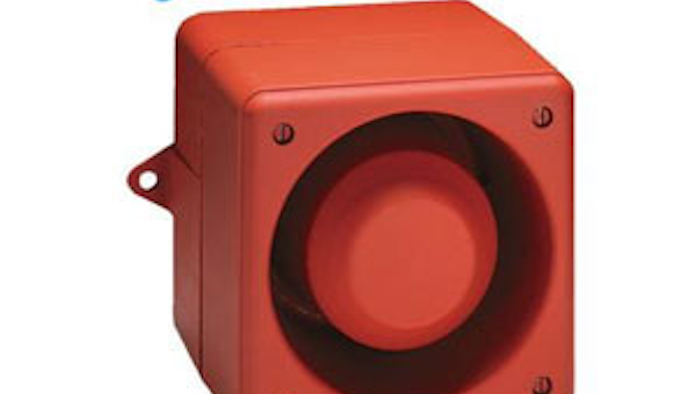 Pfannenberg's Model DS 10-SIL, which is specifically designed to conform with SIL 1 and SIL 2 safety systems, capitalizes on the reliable, field-proven technology of the company's workhorse model DS 10. According to the company, the unit:
Features a strong output of 110 dB(A) SPL and a robust cast-aluminum housing.
Offers dependable signaling on machinery and heavy equipment, even in tough industrial environments.
Features enhancements including self-monitoring circuitry and fault-indicating contact closures to alert of failure or initiate shut-down/lock-out of machinery until corrective action can be achieved — eliminating the need for redundant devices.
Includes full statistical data supporting conformity to SIL 1 and SIL 2 requirements.
Features a menu of 32 unique alarm tones and the ability to remotely trigger up to four selected tones.
Is suitable for machinery-start-up alarms, process-failure alarms, machine-guard-muting alarms, and evacuation alarms for toxic gas leaks and chemical spills.