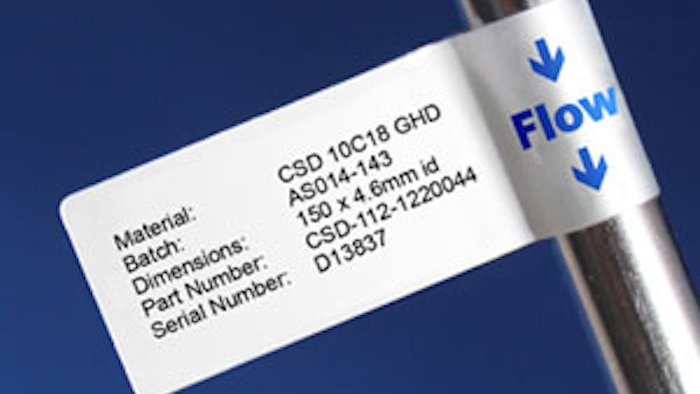 Computer Imprintable Label Systems introduces its unique ultra-solvent-resistant computer-printable label for high-performance liquid chromatography (HPLC) columns. Designed to permanently adhere to all surfaces and withstand aggressive HPLC cleaning agents, according to the company, these labels are also characterized by:
A specially formulated solvent-resistant surface coating to ensure all variable data remains clear and legible.
Resistance to methanol, ethanol, acetone,

isopropyl alcohol (IPA) and tetrahydrofuran (THF).
Large print cycles that can be achieved in minutes.
The flexibility to add variable data (which includes batch numbers, dimensions, part numbers, barcodes, etc.) at the click of a button, eliminating the risk of smudged/ illegible handwritten data labels.
The power to be printed straight from a standard desktop printer.
info.us@cils-international.com
www.cils-international.com/usa/content/cils-ultra-solvent-resistant-labels-0